Are you dazzled by the booming super app trend in recent years? The ways leading apps allow people to do more through a single platform have all the ingredients of success stories. Even Statista reports that the app development market is full of success stories, with the industry growing by leaps and bounds with estimated revenue generation by 2027, a whopping $641.10 Billion at a CAGR of 6.91%. Before you try to take a deeper look into super app development opportunities, understanding the shifting trends in mobile engagement and interactions is essential.
It is an unbeatable fact that life all over the globe now revolves around a palm-held device we call smartphones. There is a dedicated mobile app for almost everything in life now, whether for banking transactions, education, entertainment, or simple actions like checking weather updates.
But just because there are so many apps, it has become increasingly more challenging for users to switch from one app to another throughout the day. Keeping pace with digital activities through mobile apps has become a challenge now. So, users now prefer apps that allow them to do multiple things with one app. This is where super app development opens up new opportunities for both users and app makers.
Are you looking to develop a super app for shaping your digital success story? Well, there are all sorts of considerations ranging from purely technical to niche-specific to monetization-oriented. Below, we will provide a comprehensive super app development guide to help you build a successful product.
What Exactly is a Super App?
To begin with, we must first explain what a super app concept is. A super app is an app comprising features and functionalities of multiple apps. Alternatively, super apps can be defined as apps delivering the functional benefits of various apps through a single app.
The super app architecture is created to incorporate various functionalities generally handled by separate apps. As examples of super apps, we can cite a chat messaging app that allows users to make transactions from the same platform or a food delivery app allowing its customers to book taxi rides by using the same app. These apps are also fancifully called all-in-one apps.
Different Types of Super Apps
If you are looking to develop a super app, you first need to have a comprehensive idea about the different types of super apps that are popular in the market. If multipurpose functionality is one aspect of a super app, another aspect that defines super apps is their integration of different app features for a seamless user experience.
For your multipurpose app development project, you can pick one of the two distinct types of super apps: customer-facing super apps and employee-facing super apps.
Customer-facing Super Apps
When you are looking to develop a super app for a broader audience in all walks of life, customer-facing super apps should be your target category. A super app development project targeting customers may allow messaging, food ordering, bill payment, transactions, and many more from the same app. WeChat quickly developed this concept and became the most popular super app.
Employee-facing Super Apps
Businesses quickly responded to this trend with their super app strategy, so we came across employee-facing super apps. This type of super app is created basically to provide employees with multiple app-based tools for various purposes, including workplace collaboration, employee chat, and messaging platforms, document sharing, holding video conferences and live meetings with remote employees, providing training, and many more. If you want to develop a super app for employees, Gmail app offering access to Google Meet and Google Chat within the same can be an excellent example.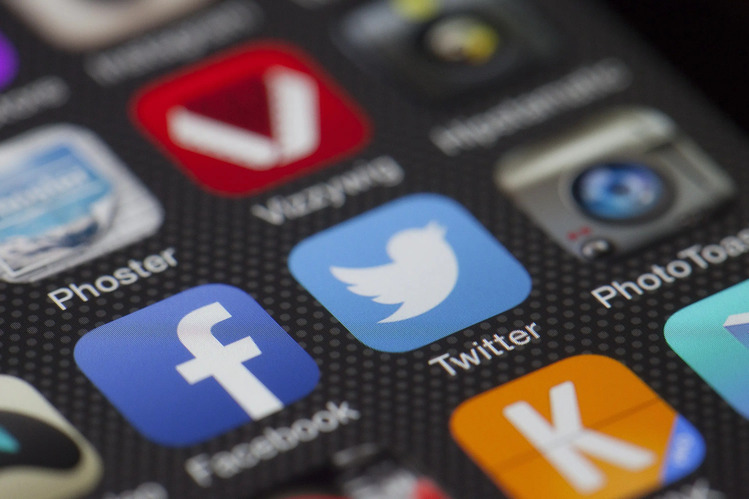 Key Trends and Stats on Super Apps
Now that you are clear about what the heck is a super app, it is important to understand some market trends and corresponding stats before you proceed to the steps of super app development. Due to Apple's restriction on hosting some of its services within the super app structure, super apps are slow to take momentum in the iOS-dominated market, such as the US. On the other hand, in most of the Android-dominated markets, super apps are gaining more traction.
No wonder, among all the major super apps in the world, apps from India, China, Southeast Asian countries, and South America top the list. Contrary to the traditional vertical growth objective, super apps, with their business model, mostly aim to achieve horizontal growth first.
For aspiring projects, it is crucial to understand the key value propositions that make this type of app ahead of the competition. Since people primarily use a few apps regularly while others stay there on the Home Screen as inactive, super apps fit this general user behavior.
The super app industry is booming also by revolutionizing user experience and app marketing. According to Statista, there are four million+ apps across the stores. While for most apps, it is tough to get onboard new users and retain them, it is also becoming hectic for users to synchronize their digital activities. Moreover, since most smartphone users are concerned about limited storage space, super apps are a smarter alternative where they can carry out multiple tasks without running helter-skelter from one app to another.
Some string statistics favor the dazzling super app future that's already in the making. As per a recent PayPal report, almost three fourth of consumers (72%) prefer a super app catering to multiple needs. The shipment of low-end smartphones in many impoverished parts of the world can be one big reason for the increasing popularity of super apps. As per World Economic Forum, in 2021, 85% of smartphone shipments to Africa belong to the low-end category, and it is needless to say, super apps for such users can offer great alternatives for saving broadband and storage.
Let's Take a Look into Prominent Super App Examples
When looking to develop a super app, it is essential to understand the great legacy of the world's most successful super apps that have already set trends and created benchmarks for others to follow. So, before starting your app development project, let's briefly overview some leading super apps.
WeChat: Originally a chat messaging app from China, it was arguably the first big success story of super apps when it incorporated payment processing functionality. This is the right example if you want to know about an elementary super app case study offering all the value propositions together.
Gojek or Get: The ride-sharing app from Singapore roped into food delivery and became a major super app.
GrabFresh: This is an Indonesian food delivery app that ventured into ride-sharing and payment processing through the same app.
Meituan: This Chinese super app brings together a range of services from food, travel, and recreation items.
Alipay: This is a super app from leading e-commerce giant Alibaba, and it brings together a whole array of services, including retail, appointment fixing, payment processing, etc.
Paytm: This is a banking super app from India that started with payment processing and now allows booking tickets and offers retail purchases through its e-commerce platform Paytm Mall.
Super App Development: A Step-by-Step Guide
Let's note that super application development is far from an easy project. It is going to involve a meticulous process and a lot of resources. From ideation to design to development to testing and deployment, a super app project will have a lot of distinct attributes uncommon to common app projects.
If you want a little hand-holding to understand how to build a super app, here we make it easier by offering some clearly defined steps.
Build a Core App Before Turning It into a Super App
Yes, most successful super application development projects just started as a core app with a single objective before turning to other app features and functionalities. For example, WeChat began as a chat messaging app, and Gojek started as a ride-sharing app; once their core apps gained traction and became successful, they extended to other services.
Focus on Frictionless User Experience
The entire value proposition of super app building lies in the fact that users experience less friction when using multiple services through the same app platform. For example, Google may offer a bunch of apps for different services but still navigating from one app to another is difficult and effort-consuming. In contrast, a super app can make this simpler by helping users to access different services from the menu of the same app.
It would help if you were ruthlessly uncompromising on super app design principles. Since these large app projects take shape over time with continuous value additions, flexible design planning with ample scope for users to customize their experience is extremely crucial. Remember, people prefer super apps primarily to reduce the friction of using multiple apps, so the super app design should ensure effortless access to multiple services and features.
Thorough Market Research is a Must
You should include dozens of features belonging to various apps in your super app. But that can be weird for the users resulting in no substantial value. So, empowering your super app idea with thorough market research is necessary. You can get a solid idea of the features you should include in your app through market research comprising both audience and competition research.
Determine and Prioritize App Features
For a multipurpose app development project, determining and prioritizing features is one of the most crucial tasks. As we have told you, you always need to begin with the primary feature of a particular service. Now even for this basic app, choose the key features for the initial release and make room for future updates and additions based on user feedback.
Based upon the market research, determine the other services and corresponding features you want to add to the app to turn it into a super app. For example, suppose you want to include chat messaging as the future service for a video streaming app. In that case, you need to plan it accordingly, and your choice of services and corresponding features should always be market-validated.
Choose the Right Business Model
When you are looking to build a super app, you should also decide on the monetization model for seamless revenue generation. After all, a super app building project is resource intensive, so you must focus on profitability and revenue from day one.
Here are some of the most popular monetization strategies you can consider for your super application development.
Free of Charge: You can offer users a free app for messaging, booking tickets, making payments, and transferring money. You can start generating revenue from third-party services and ads as your app gets popular.
Freemium: You can offer some services for free such as chat messaging, while charging for other services, such as file storage or video streaming.
Subscription: You can also allow users to subscribe to all the services against a monthly or annual payment. This is particularly great for content-streaming super apps.
Ads: Finally, whether in a free or a paid app, you can always allow advertisers some space and generate revenue.
Peer-to-peer: Super apps with marketplace services can get commissions or platform service fees for every purchase or transaction between two or multiple users.
Choose the Appropriate Tech Stack
Based on your feature set and plan to extend to other services, you need to choose the right tech stack that fits the product's robust app performance and seamless user experience requirements. Some key considerations here include app performance, scalability, the flexibility of accommodating new features, faster loading time, ease of development, availability of resources, the app budget, and project timeline. Whether you build a Flutter super app or develop a super app with React Native or any other frontend or backend technologies will depend on your tech stack choice.
Frontend Technologies: Web-based frontend technologies such as ReactJS, VueJS, HTML, and CSS go well with super app development.
Backend Technologies: tried and tested backend technologies such as Nodejs, Python, Laravel, and Go are good for backend development.
Mobile App Technologies: For super app, Swift for iOS, Kotlin for Android, and Flutter and React Native for cross-platform super app projects are the leading alternatives.
Databases: Most popular databases for super app development include MySQL, PostgreSQL, and MongoDB.
Cloud Platforms: Leading cloud platforms for super app projects, including AWS, Google Cloud, and Microsoft Azure.
Server Technologies: Two server technologies for super app projects are NGINX and Apache.
Payment Gateways: Leading payment gateways for most super apps are Paypal, Braintree, and Stripe.
Messaging Services: Most popular messaging integrations for super apps include Twillo, Push, and Firebase Cloud.
Location Technologies: Most popular location technologies for super apps are Google Maps, Google Places API, and Core Location Framework.
Data Analytics Technologies: Popular data analytics technologies for super apps are BigData, Spark, and Hadoop.
Build an MVP and Continuously Update
Since super apps start with a core feature and are updated with new services and features over time, they perfectly fit into the Minimum Viable Product (MVP) development approach. Based upon the customer journey, market-validated features, and feedback of users, you need to incrementally update the app and bring more services to turn a simple app into a super app.
Focus on Quality Assurance
Quality assurance is of extreme value for a super app development project, as seamless user experience remains a crucial determinant for success here. If your chat messaging works fine but the payment processing feature frequently crashes, the users may stop looking at your app as a one-stop solution for their needs, and your app can cease functioning as a super app.
Summing It Up
Super apps became a trendsetter for present and future mobile apps. Integrating multiple apps for a more seamless user experience is evident when we are flooded with apps of all types that we can never give attention to. But super apps shaking the common perception went beyond the clutches of big brands and offered a level playing field to small players across many countries. That's how Gojek or GrabFresh became a reality. We also recommend reading our article about how to create an app from scratch.
This in-depth super app development guide from IndianAppDevelopers will help you to figure out how to build you next super app for your business. If you are looking to build next super app for your business, then outsource your app development to the experts like us. We have excellent resources who have developed an app for startups, enterprises and organizations.
Hire app developers in India from IndianAppDevelopers!